Tell us more about you and your company.
"We're on a long and ambitious journey and we're always open to forming new contacts in the industry. If you have an interest in our company in any way, send me a message and we'll set up a meeting!"
Jimmy Nyström, CEO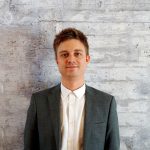 Gigantic Duck AB
Swedish Organisation Number: 559204-0033.
Company seat in Borås, Sweden.