Hello everyone,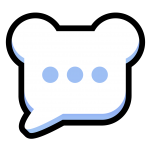 Welcome to the first Community Q&A for Bombergrounds: Battle Royale!
We have seen many of you being interested in the games features & systems over the past days, so we have decided on starting a routine of having a Q&A every so often.
Below I will summarize answers to the most popular questions we've found today in our Discord as of 2020-03-02. If you have more questions that we didn't answer – you could always pop in to our Discord and ask us to cover it in the next Bombergrounds Community Q&A!
Community Questions (2020-03-02)
Join our active community
Want to be a part of the community and find friends and other players that like Bombergrounds: Battle Royale just like you? Click the image below to join our Discord.