Hey, Bombers!
I know you have been waiting for me to post this for a while, and so instead of delaying it any further, we're going to split this up into three parts. In this Part 1 we'll be focusing on the upcoming Midseason patch of Season 3. Soon after, we'll disclose our plans for Season 4 and the future ahead.
Patch 1: Season 3 Gameplay Patch:
New Animal: Blimpy the Axolotl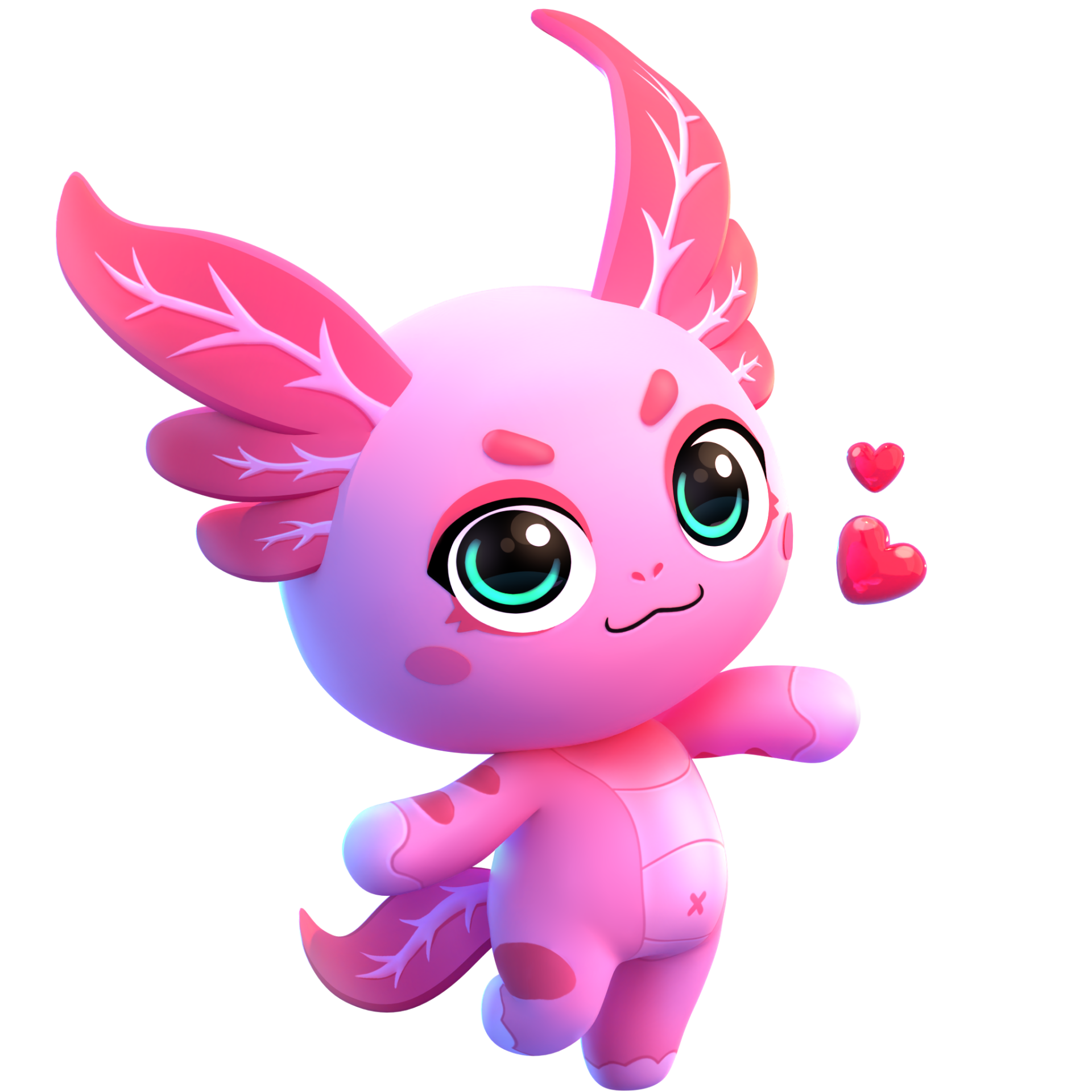 New: Game Mode Selector
Easily change game mode with this simplified (and better-looking!) game mode selector.


New: Game Mode – "Timed Events"/Buffs
Sometimes, an event will appear that has a game mode modifier.
For example, one of the game modifiers could be that Stars drops at a 3x larger amount than normal, or that all animals more +50% faster, or -50% slower, etc. The most important part of this addition is to make the game constantly feel fresh and new. Can you guess what these mods will be?! 😎
New: Game Mode – " Free for All"
Experience Bombergrounds in a 6-player Deathmatch/Free For All type game mode, with the objective to kill as many opponents as possible within the set time. How many will you get? 🤔
Rules:
– Up to 6 players.
– Kill as many opponents as possible within the set time frame.
– When someone dies, they are shot out of the big cannon in the middle of the map, displacing them somewhere randomly on the map.
– You can see yourself and the leader of the game in the mini-leaderboard in the game UI.
New Game Mode: "Battle Royale Classic"
Both new and old Bombers will get to experience the old Battle Royale Classic-mode. Hoorah! 😍
Rules:
– Up to 12 players
– You cannot use your animal ability.
– Old powerups are coming back.
– Stun timers are longer.

Increased Friend Limit 
We are increasing the maximum friends allowed from 50 to 100. 🤗
Large Performance Increases (stable/better FPS)
We've increased performance on mobile devices considerably in this patch. Please give us feedback to further improve performance in the coming patches.
Launch Pads & Spikes will be added to the official game
Be careful 😤
Balance Update
We're rebalancing animal stats and skills to work better with long term progression. Going forward, we will communicate max potential of animals on their stat pages, and we'll also make the experience from Level 1 to Level 11 feel better, as you grow increasingly stronger.
We have already addressed part of this change in Season 3 currently, with a modified Trophy Road, Battle Pass, and Daily Rewards to give more XP.
And much, much more…
Please note that these are just the highlights of what's to come. We are committed to continually improving the game and providing exciting content for all players.
Thank you for your continued support and enthusiasm. We can't wait for you to experience all the exciting new features and changes coming to the game!