Hello ducklings! 😍
We're back with more content! Did you think that we just left you guys waiting for this long without having anything to show for it?
This post is a sneak-peek preview of the Leaderboards that are going to arrive in Bombergrounds: Battle Royale – the Cherry Blossom season!
Announcing Leaderboards for Bombergrounds: Battle Royale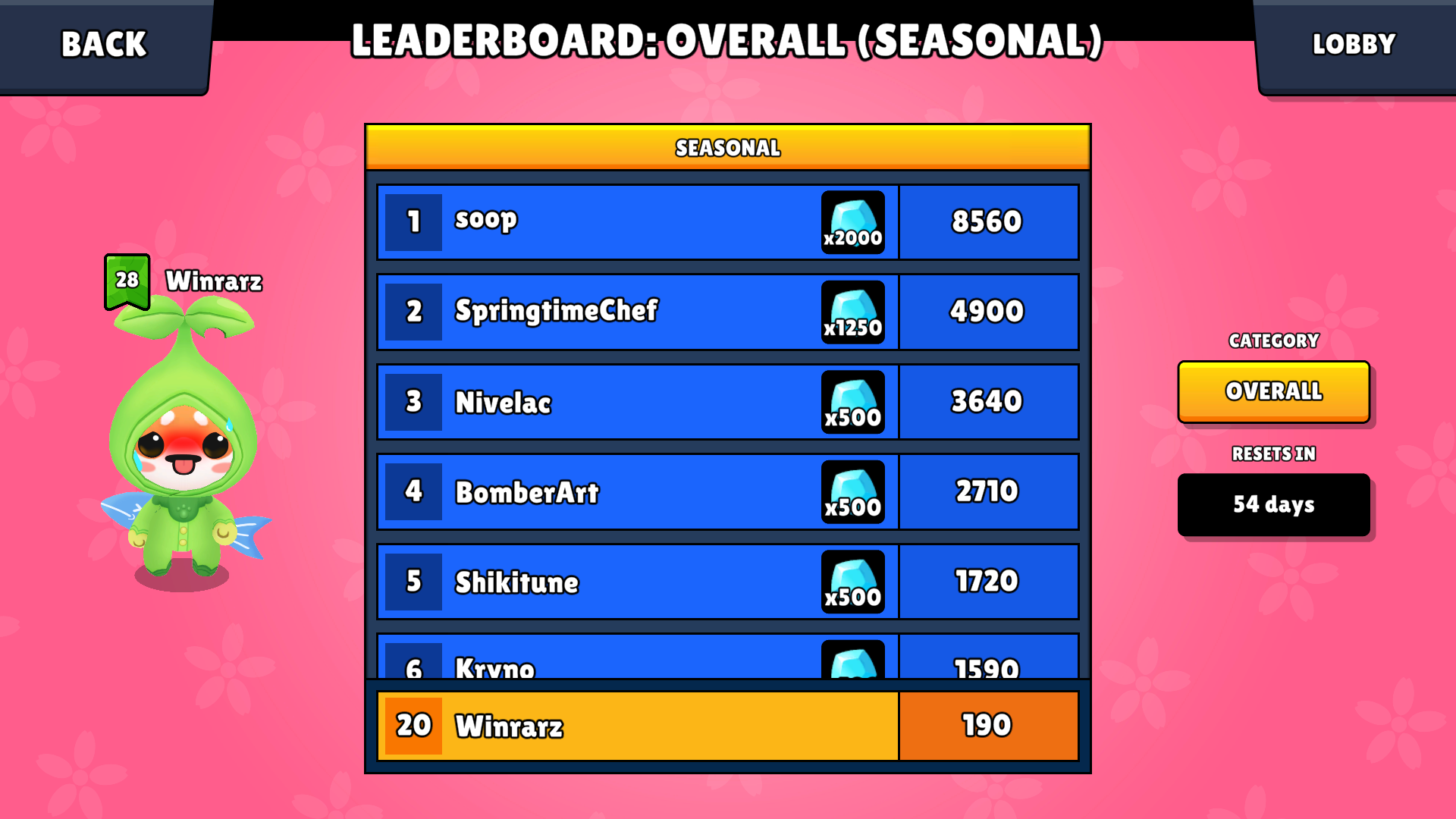 See the top 100 of the current highest ranked players in the "overall" category. You can also see your personal rank at the bottom of the leaderboard.
The different types of Leaderboards available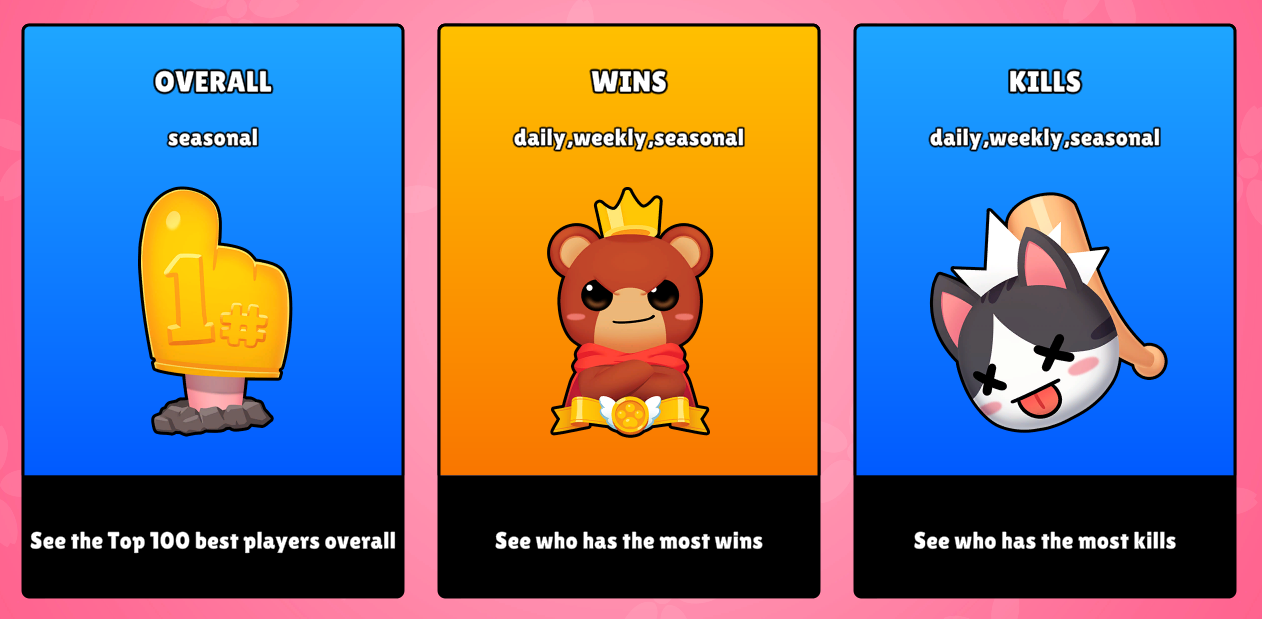 Overall
This is an elo-based score system that gives you more or less points for each game of Bombergrounds you play. The exact algorithm is secret, but it rewards skill!
Wins
This leaderboard simply shows the ranking of people who have the most wins for the selected timeframe.
Kills
See who has the most kills for the selected timeframe.
Different timeframes, different leaders and winners!

To prevent the leaderboards from getting stale, we've added multiple timeframes to compete in. Surely, you can compete in the Daily timeframe, even if you can't stay along for the entire week!
Timeframes exist in all leaderboards. You always participate in all of them automatically, but they reset on different times!
Prizes won in the Leaderboards arrives to your in-game Mailbox!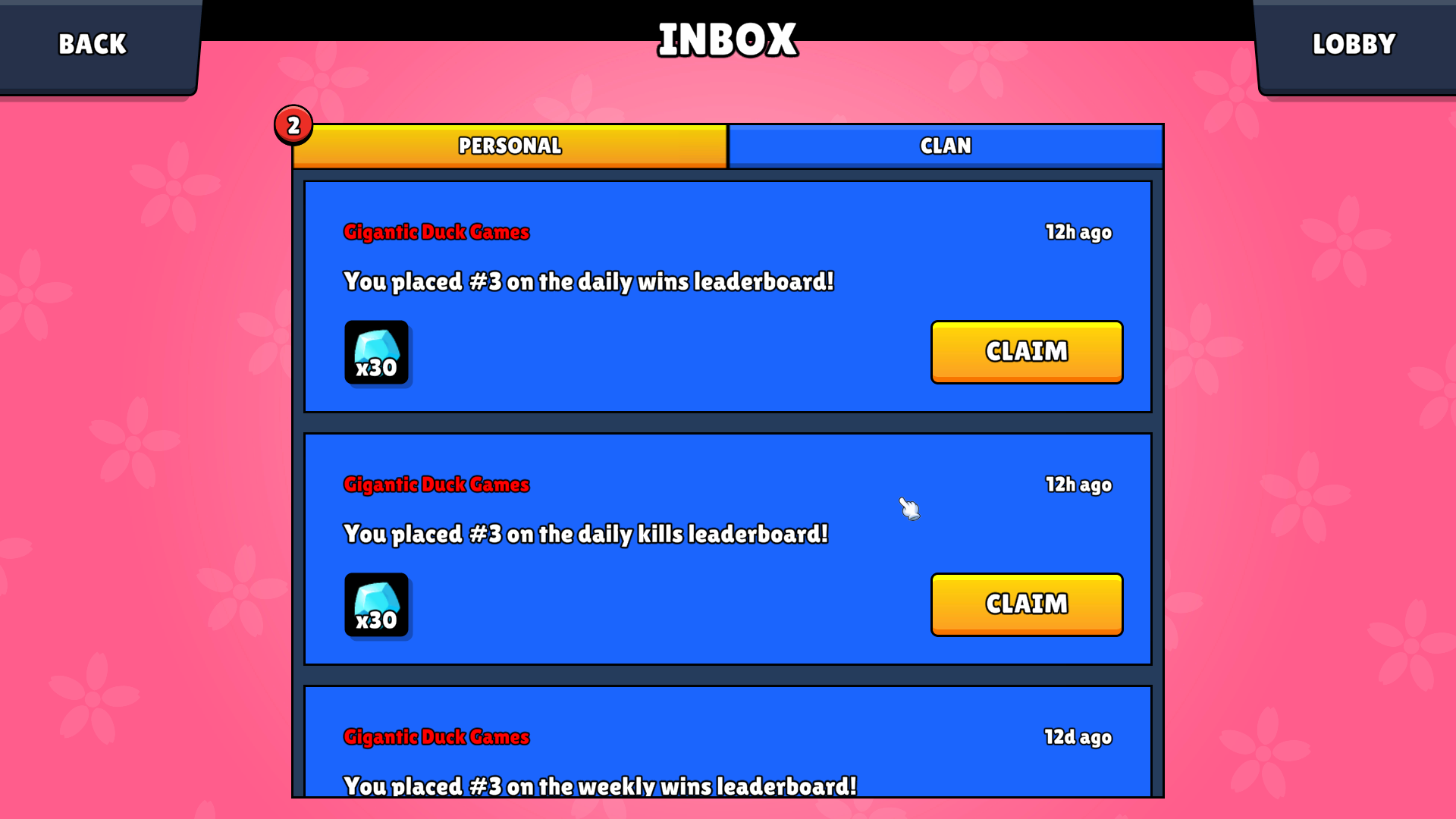 It wouldn't be fun without prizes and getting recognition for your play. So we decided to add a mailbox system in the game along with the leaderboards. We have some more plans for this in the future. Stay tuned!
Release date
So what about release date for this? It's coming soon. Very soon!
Peace out! 😎 See you in game when it arrives. 🤩